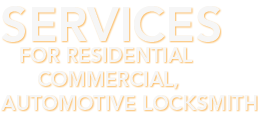 Residential
Home is where we feel that safety must be the priority. This is where keep the most valuable things we have, as well as someone who are dear to us. Therefore, we must be certain that our homes are safe from intruders who mean harm to us.
Unfortunately, as much as we would like to secure our homes, we cannot always make sure that our security measures will remain intact and working. There will always be some time that we may need to replace our locks because they wear out or got damaged. Too bad that not all of us know how to perfectly do that.
The good news is that you can easily call us, the Locksmith Unlock Car Company who provides excellent locksmith services, not just for our automobile clients but to our residential clients as well. We provide superior locksmith services such as:
Alarm Systems
Broken Key Extraction and Removal
CCTV installation
Door Unlocking
High security locks
Keys duplication
Lock Installation, Repair and Replacement
Panic Devices and Bars Installation
Peephole Installation
Re-configuring keys to fit an existing key
Re-keying of all of your existing locks
Safe and Vaults Opening, Repair and Installation
Other residential locksmith related services
So if you feel that your security at home lacks, do not hesitate to call us at [areacode]-[number] . Our customer service representatives are always available to assist you and provide you free estimates. Call us now, whatever the time is. Our reliable and certified locksmiths are available 24 hours a day, 7 days a week, including weekends and holidays.